COVID-19 fundamentally reshaped the way SERV Behavioral Health System, Inc. (SERV) considers hiring and retention. Widespread staff turnover and burnout brought longstanding challenges with workforce maintenance to a head. We were tasked with identifying, designing and implementing mitigation strategies to improve job satisfaction for existing employees and entice hiring prospects. But what could we do to strengthen our workforce in an increasingly competitive landscape?
We approached this as an opportunity for growth.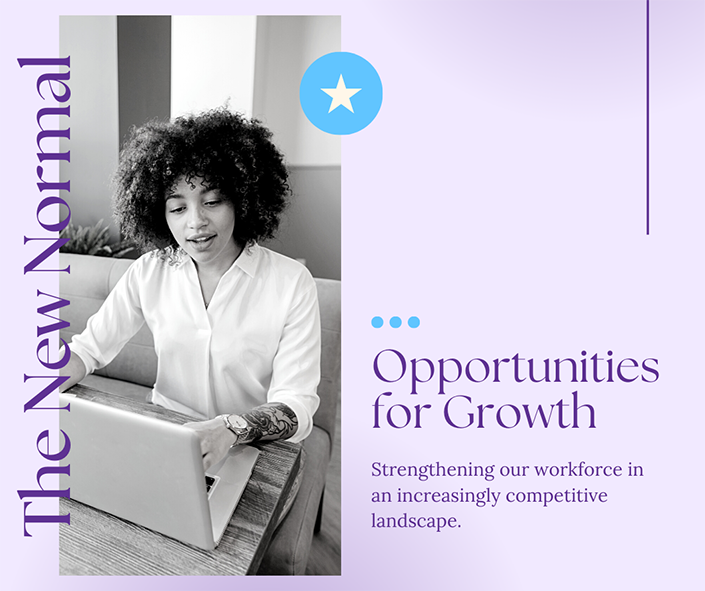 Who We Are and What We Do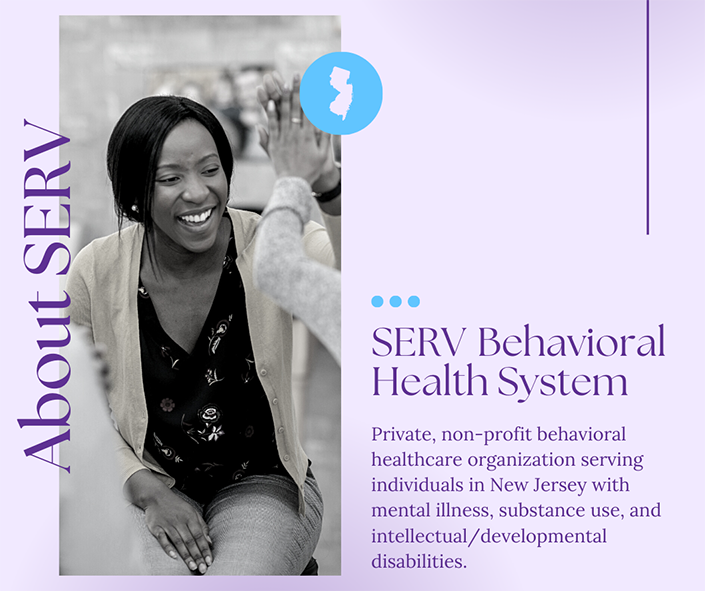 SERV is a private, nonprofit behavioral health care organization that serves children, youth and adults throughout New Jersey who are working to recover from and thrive with mental health needs, substance use disorder and/or intellectual/developmental disabilities. Headquartered in Ewing, N.J., we have approximately 750 employees and serve more than 2,200 consumers annually.
SERV's individualized, person-centered continuum of care meets consumers where they are and encourages independence.
We offer care in a variety of settings, including group homes, apartments, partial care, day programs and outpatient. Our outpatient clinic in Clifton, N.J., is also a Certified Community Behavioral Health Clinic (CCBHC) that provides integrated mental health, substance use, social service and primary care needs.
Our residential programs are open 24/7, and our on-call lines are always available. As staff retention waned, employees who stayed with SERV were asked to pick up the slack. While there were additional financial incentives for picking up shifts at the beginning of the pandemic, they became unsustainable over time. These added stressors only compounded as programs had to run on limited resources and bare-minimum staffing.
Identifying Challenges and Celebrating Successes
Recruitment and retention challenges were our most significant hurdles as the pandemic took its toll on our workforce. The national nursing shortage had set in, and the pool of hiring candidates had shrunk. Employees experienced burnout as they juggled existing job responsibilities with the increased demands of ever-changing protocols. Competition for hiring prospects skyrocketed, especially within the New York City corridor. Our employees felt burned out, underappreciated and tired. We needed a flexible and innovative solution to increase overall job satisfaction, provide a unique benefit to new hires and define clearer pathways for career growth. We needed to give back to our employees and demonstrate how much they mean to us. In searching for solutions, we had a lofty idea for an in-house training program to help promote employees from within. Thanks to the National Council for Mental Wellbeing's Workforce Innovations in Integrated Care Learning Collaborative, we were able to make that idea a reality.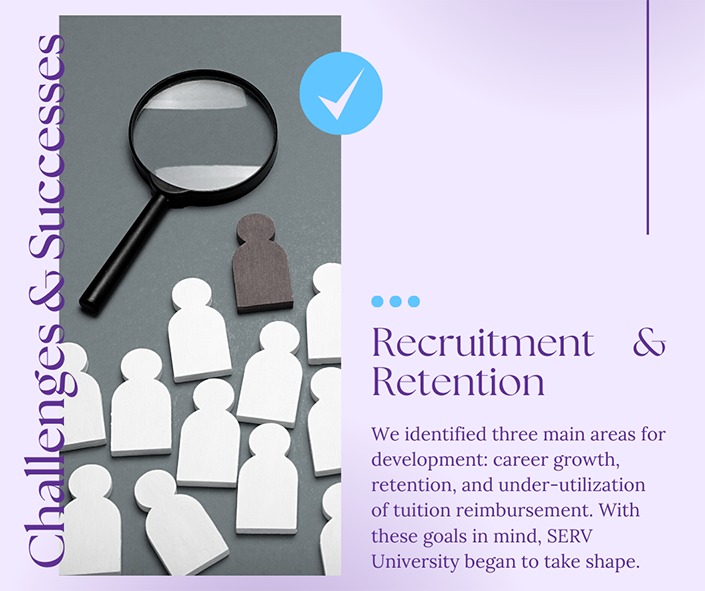 Since the beginning of the pandemic, SERV's Human Resources department, Wellbeing Committee and Leadership Team have hosted open forums for employees to share their experiences and express their needs. We wanted to maintain an open dialogue with our staff, ensuring we heard and internalized their concerns. We reexamined current employee support benefits and identified areas where promotion would maximize usage. We identified three main areas for development: employees' desire for career growth, retention lasting beyond six months and underutilization of tuition reimbursement benefits. With these in mind, SERV University began to take shape.
The Program — SERV University
Since SERV is a statewide organization with many moving parts, SERV University needed to be flexible, and we offer it in fully remote or hybrid settings. SERV University's educational tracks target specific areas of expertise. Upon successfully completing the program, employees receive a financial incentive or are assisted with maximizing their tuition benefit and are equipped with the necessary skills for upward mobility within the organization.
With the tremendous help of the National Council for Mental Wellbeing's Workforce Innovations in Integrated Care Learning Collaborative, we geared up to launch our pilot program, Advanced Counselor Certificate Program, in summer 2022. Designed for direct support professionals — the position with the most turnover — this program offered skills-building for career growth and a completion bonus tied to retention.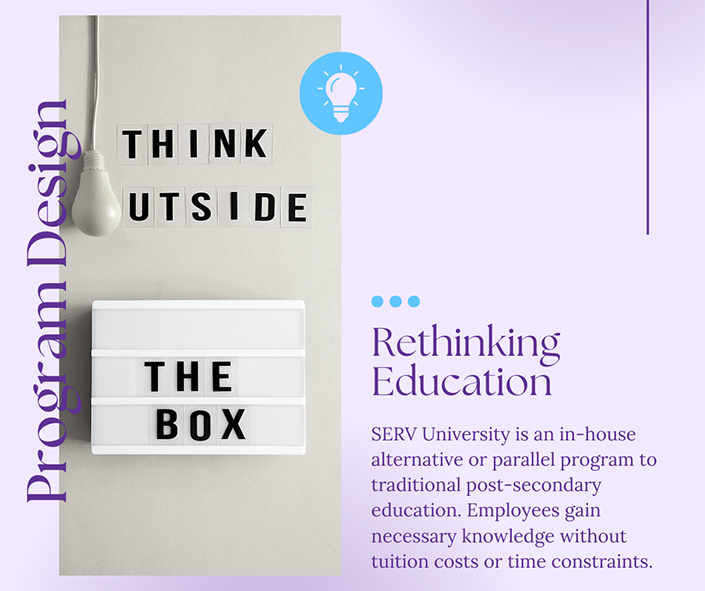 SERV University's Advanced Counselor Certificate Program enhances direct service skills and competencies for direct service professionals who strive to grow their career at SERV. Participation allows them to learn evidence-based techniques beyond the fundamentals of the counselor role, including strategies for increasing community inclusion and providing trauma-informed services to the people they support. This program includes training on effective communication skills, conflict resolution and building a diverse culture of respect and inclusion.
Since the program's inception, we have established three additional tracks:
Return to School Support Services for individuals interested in pursuing higher education. This is offered in combination with tuition reimbursement.
Leadership Program (just launched!) for individuals currently in or seeking leadership roles who wish to further their skills. Employees completing this track will be eligible for a financial incentive and receive a certificate.
Mentorship Program (coming soon!) for new employees to connect with staff members as internal mentors, aimed at improving retention beyond the first six months of employment. Employees completing this track will be eligible for a financial incentive and receive a certificate.
Because our employees work shifts at all hours of the day in different counties throughout the state, all training courses are asynchronous to ensure accessibility to all. To date, seven employees have graduated from the program. Many more employees are in the process of working toward their first certificates. Others have expressed interest in applying for future tracks. SERV University has the potential to be a scalable and potentially replicable program.
Lessons Learned
This initiative helped us answer critical questions about recruitment, retention and employee satisfaction that had arisen since the pandemic. Launching this initiative came with its own challenges in terms of cost and labor, but SERV University will sustain itself — the cost savings associated with lower turnover will be reinvested into the program. Through SERV University, we simultaneously satisfied employees' desire for tangible benefits while scaffolding a stable future for the organization.
As this program continues through 2023 and beyond, we hope that it will be replicable for other organizations facing difficulties with retention and internal promotion.
For more information, contact Mark Kennedy.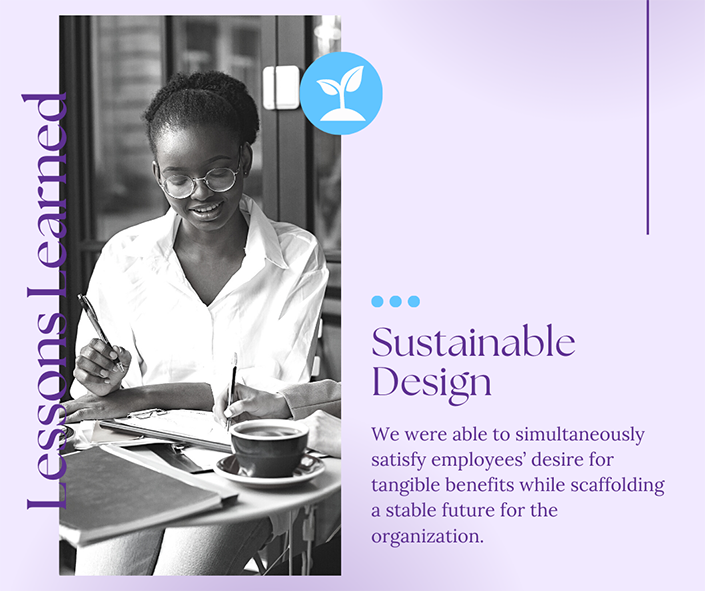 The post In-house Training and Promotion Program Shows Promise for Easing Integrated Care Workforce Challenges appeared first on National Council for Mental Wellbeing.